App Download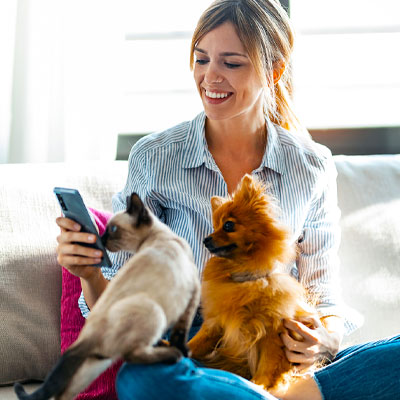 Scheduling visits, requesting refills, and contacting Chesterfield Veterinary Center has never been easier, thanks to the help of the Pet Health Network App! With this app, you'll be able to contact our team for any and all of your pet's necessary information, as well as retrieve information from our team regarding our office hours, phone number, and more. You can also text message our team directly from the app, as well, in case you aren't able to give us a call!
After you download the app, just search Chesterfield Veterinary Center and you'll be walked through how to gain access to your pet's information. If you have any questions about the setup, just call our team at (314) 469-1700 and we'll happily assist you.
You can also text message Chesterfield Veterinary Center outside of the app. Just send us a message at (314) 527-3061 and our team will be in contact with you as soon as possible.
Download Our App