Pet Wellness Plans
Affordable Preventive Care for Your Pet
Every pet has a unique set of needs. Chesterfield Veterinary Center offers an array of preventive care plan options to choose from and they can be personalized to meet your pet's needs by adding additional optional services. What's even better, Preventive Care Plans are good for your pet and your wallet.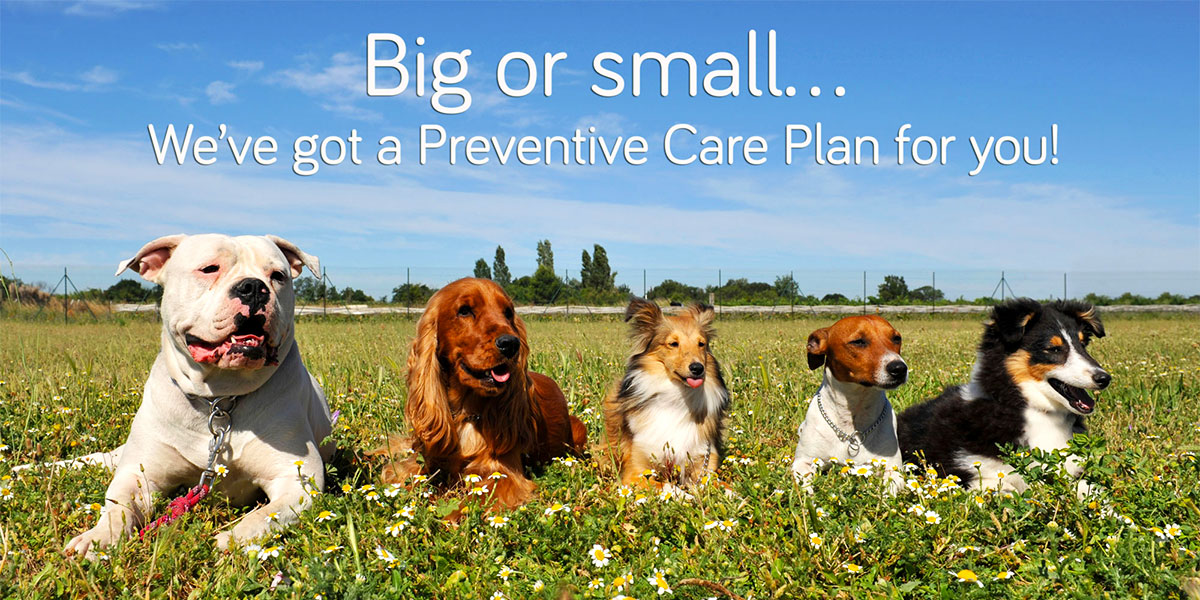 Why Preventive Care Plans?
Preventive Care Plans provide preventive veterinary services for one year, with the cost divided into 12 affordable monthly payments. You can upgrade your plan as your pet ages.
All plans include:
Preventive care examinations and core vaccines
A copay examination fee on scheduled visits
Additional discounts on eligible items not included in the plan
At Chesterfield Veterinary Center, we look forward to helping you provide your pet with the best possible care at every stage of life. Preventive Care Plans help us make that care more affordable and convenient for you. Ask one of our team members about Preventive Care Plans and which plan is right for your pet.
Our Adult Wellness Plans
Silver
Silver includes an annual preventive care examination, core vaccine boosters and basic laboratory tests necessary to help protect against illness and disease.
Gold
Gold is designed to keep your pet healthy and happy during prime years of life. This plan also includes our routine dental cleaning package.
Platinum
Platinum is our most comprehensive plan, which ensures we're looking at the types of diseases and conditions that affect pets in all stages of their lives.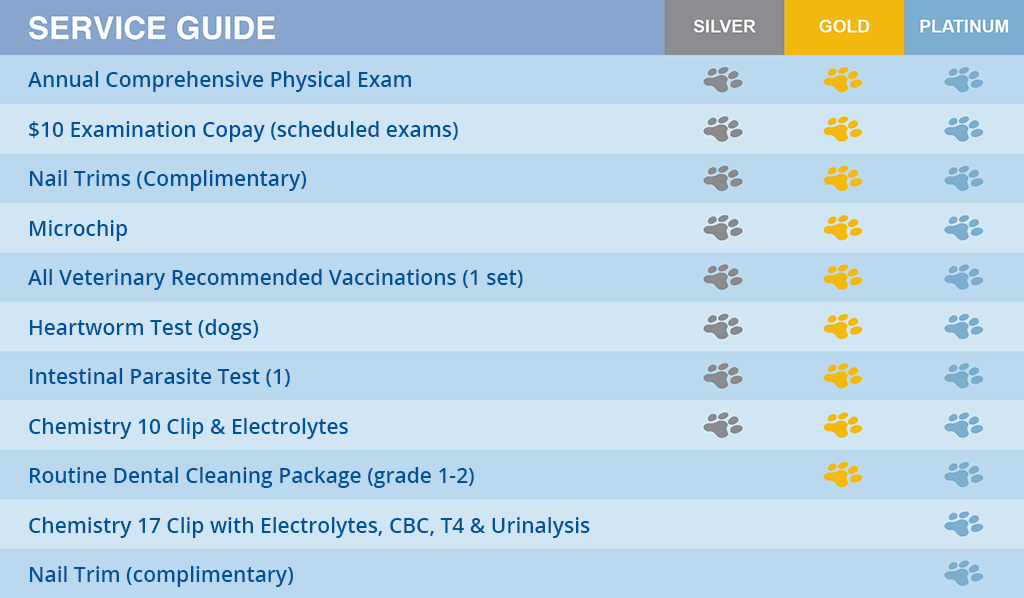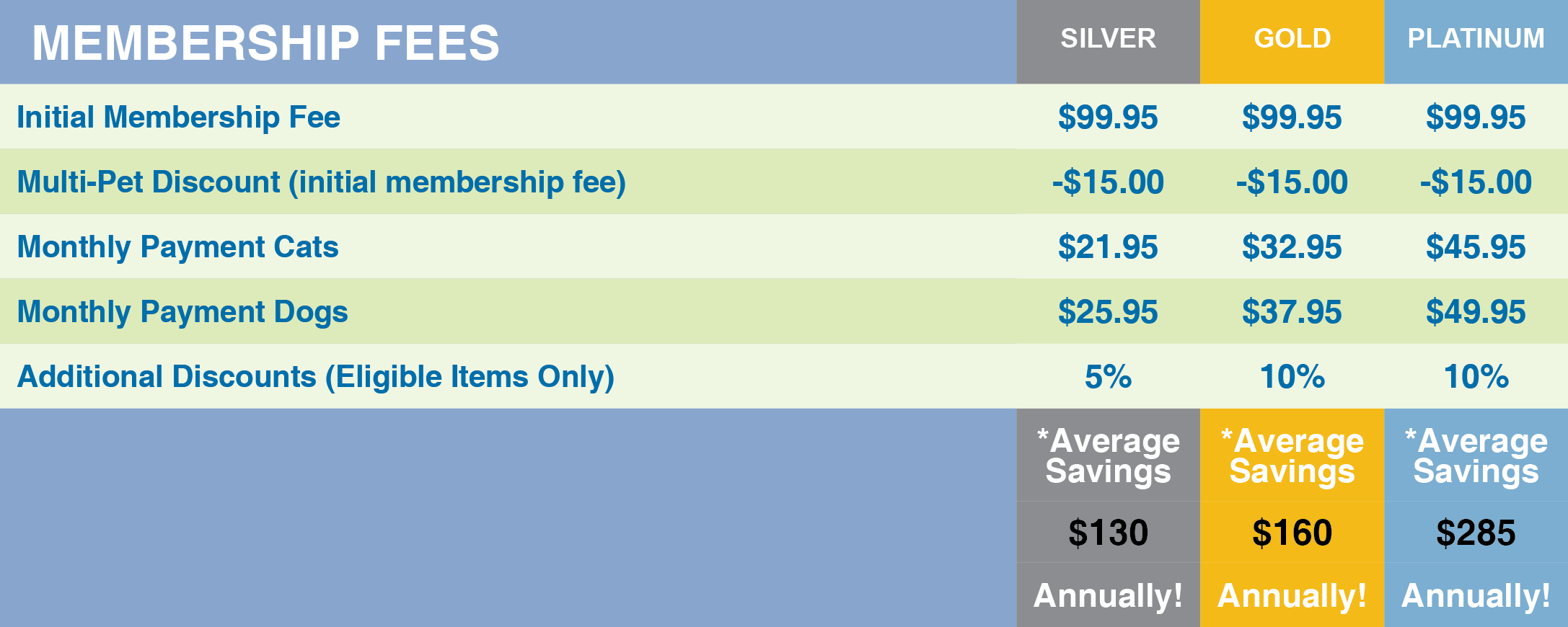 * Average annual savings in the first year will be less the cost of the initial membership fee.
Plans can be personalized by adding additional services specific to your pet's needs.
Restrictions
Pet must be healthy and at least 8 years of age to enroll
If pet is in need of extractions and / or medications at time of dental, additional charges will apply
Plan is nontransferable
Our Puppy & Kitten Wellness Plans
The first year of your puppy's life is critical to his or her health. This is the time when puppies need the most veterinary care.
Your kitten inherits a natural immunity from his or her mother that protects it at birth, but it begins wearing off at six weeks of age. At that point, your kitten must depend on you to make sure that he or she continues to grow into a strong and healthy cat.
Our Kitten Wellness Plans help you do just that, providing a new source of protection for your kitten from contagious disease, parasitic infection and also providing significant savings for you on neutering or spaying. Our Puppy Wellness Plans provide all the necessary examinations and procedures at the appropriate time, giving you peace of mind and your puppy the healthiest possible start in life.
For maximum protection, we recommend you enroll your puppy or kitten at 5 months or younger.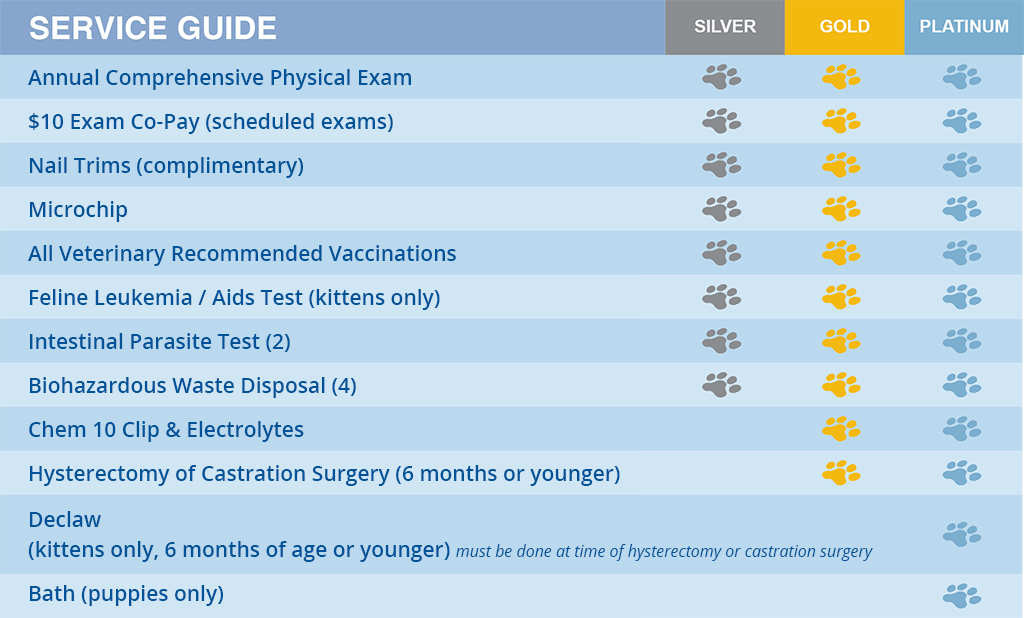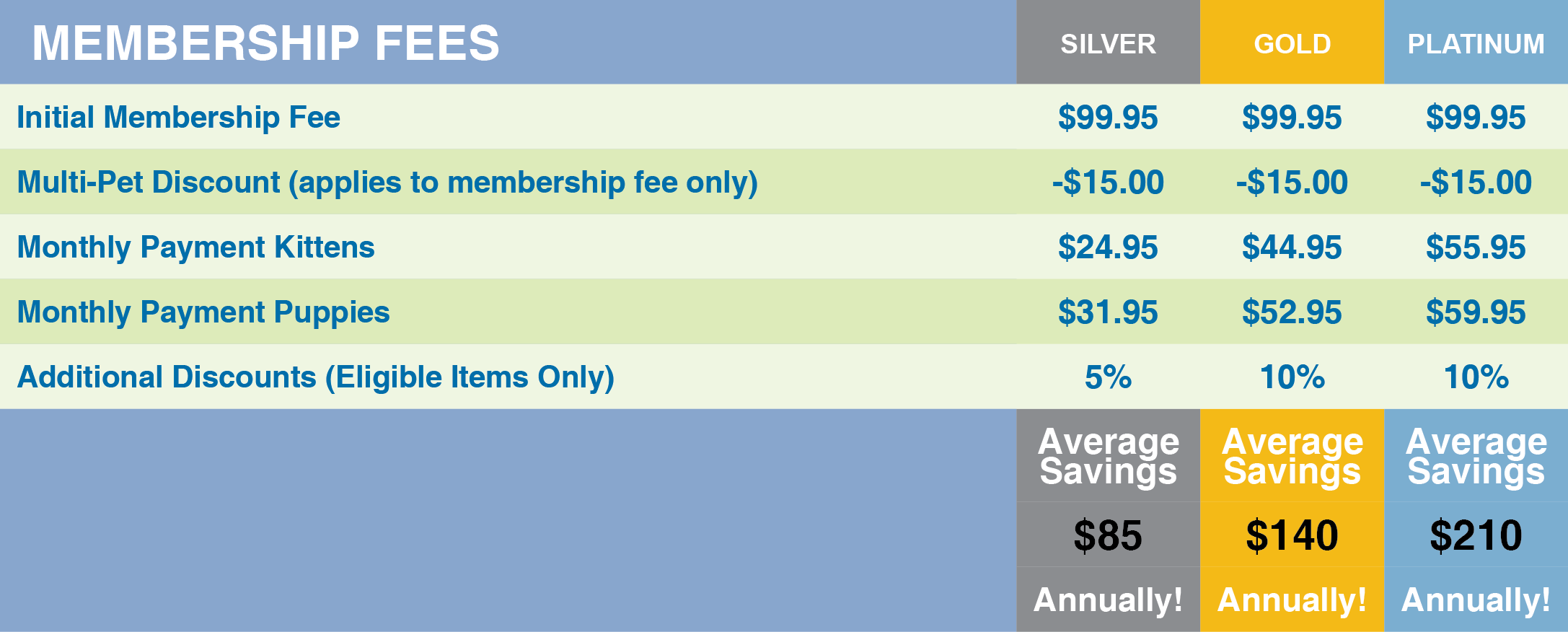 Restrictions
Pet must be healthy to enroll
If pet is in heat, pregnant, or diagnosed as cryptorchid at time of surgery, additional charges will apply
Plan is nontransferable